Tim Herzog

Agent

in Post Falls, ID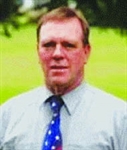 Professional Designations
REALTOR
Expertise Types
Buyer Broker, Commercial, Land, Residential, Residential Investment, Rural Land, Short Sale, Single Family Homes
ABOUT ME...
I have been licensed in real estate in Idaho since 1991 and now also in Washington. I deal in all forms of real estate; Residential, Waterfront, Land, Investment, Commercial and 1031 Exchanges.
I look forward to truly represent my clients "Best Interests" and my 40+ combined years of business and real estate knowledge and experience can definitely benefit my clients.
A Little History...
In 1984 I ventured west to explore various areas that I would like to relocate to. A well-earned vacation was needed so I bought a new motorcycle and visited California, Arizona, Colorado and beautiful North Idaho where I had several acquaintances and good friends move to.
Finally moving here from Chicago, Illinois in 1987, where I was born and raised and had worked the better part of my employed life in the manufacturing industry; (tool & die, machining and custom machine building) along with owning and operating several small business ventures over a 20 year period, I again looked forward to getting busy. After over two years of traveling around, back and forth to Chicago, I finally relocated in Post Falls, Idaho. In 1991 I began my career in real estate and have been here active since.
In Idaho, not only did I work in real estate but also was very involved in the local chamber of commerce, chairing a committee along with serving on several others and then also have lobbied legislators in our fine state and co-formed two 501 (c) (4) nonprofit organizations.
With my direct involvement in the political arena, I successfully had legislation introduced and passed in 2006 in Idaho. In 2008 and 2012 I ran for political office (county commissioner) but unfortunately lost. Not enough money and lack of political contributions contributed to the outcome.
My interests and hobbies have been well defined over the years. I love old classic cars and motorcycles and still have a few which I plan to restore. I was active many years ago in stock car and drag racing in various capacities and plan to get involved again.
Never a dull moment for me and there just is not enough hours in the day. The old saying "When you want to get something accomplished, ask a busy person" truly characterizes me.
I look forward to working with and helping my client's besides establishing a professional relationship and friendship with them.